About IRCMS
Life in Kumamoto
As one of Japan's oldest cities, Kumamoto Prefecture, the home of Kumamoto University, is located in the center of Kyushu and boasts a unique history and culture, fresh groundwater and abundant nature.
With the Shirakawa river, a first-class river that runs down from Mount Aso through Kumamoto, there are parks with greenery in every corner of Kumamoto City, earning the city the name 'Forest City'.
Abundant groundwater provides all the drinking water for the city. No other city in Japan can make such a claim.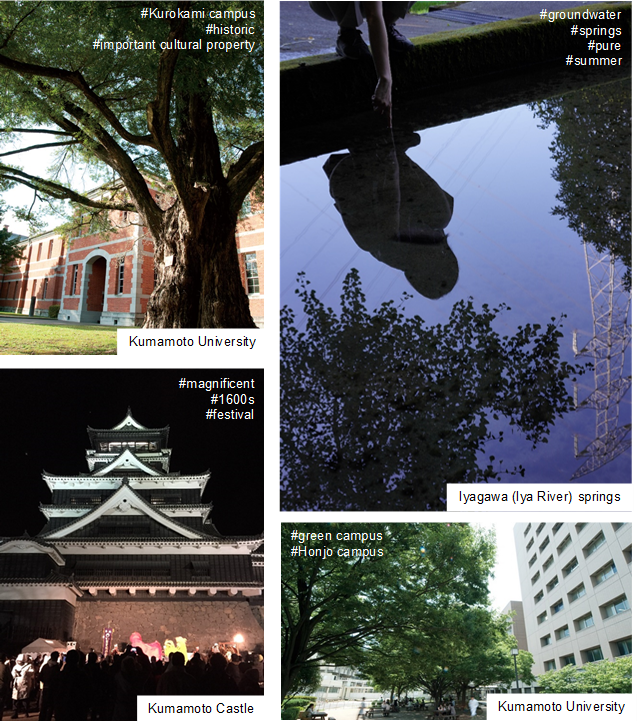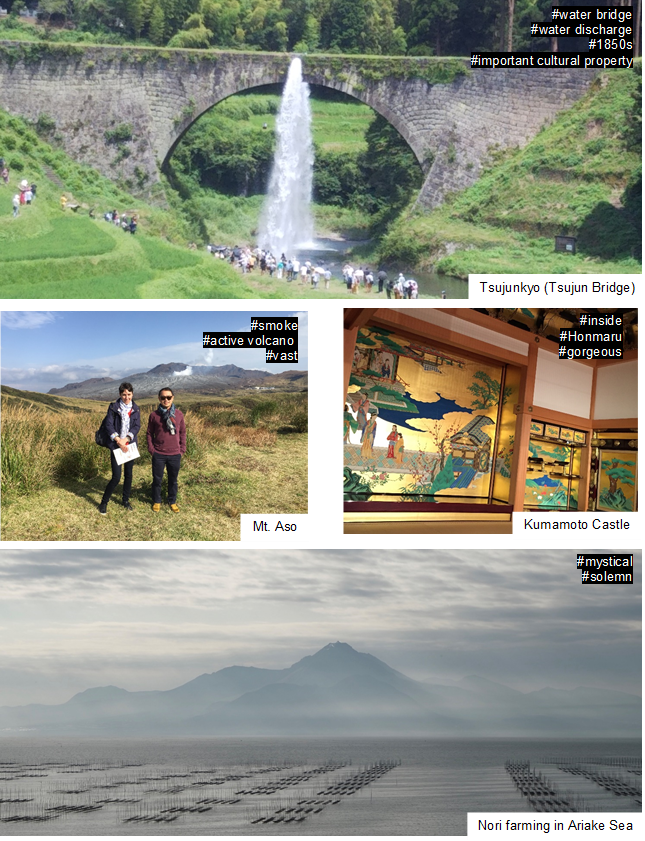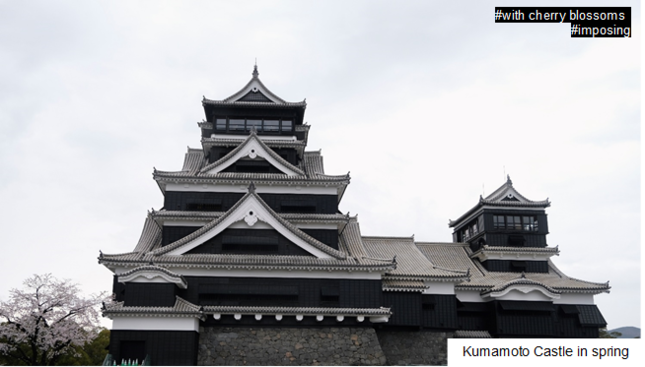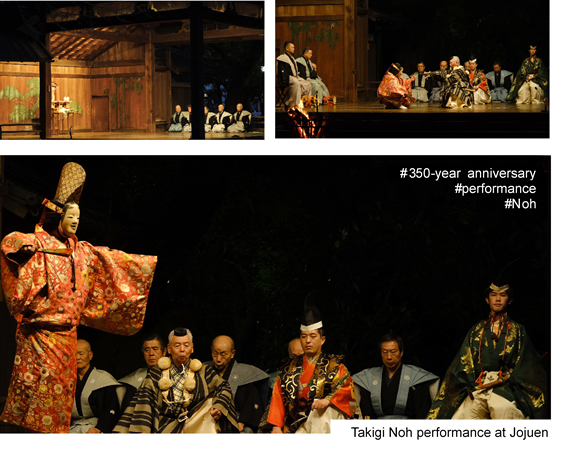 Thanks to the rich nature, we can fully feel and enjoy all four seasons in Kumamoto.
In spring, there are lot of cherry blossom blooming.
There are lot of things to do in Kumamoto in summer. Fresh rich groundwater makes you feel refreshed and revived in the heat. Many beautiful camping sites are available in Kumamoto. By riverside, in mountains, enjoy the rich nature by yourself.
Fall is the best time to enjoy some little trip in Kumamoto. There is a big botanical garden in Kumamoto Zoo which is filled with cosmos flowers in fall. You can enjoy nice picnic in the flower field with your bento.
There is not much snow in the center of Kumamoto city in winter, but you can still enjoy the white scenery if you go to the mountains. You will enjoy the cold air filled with holiday spirits.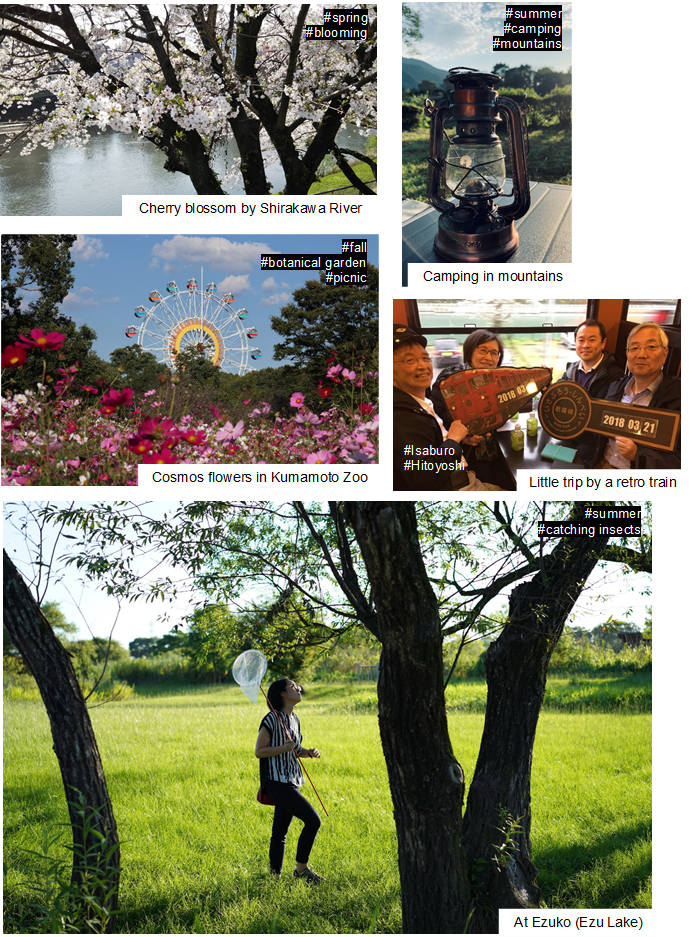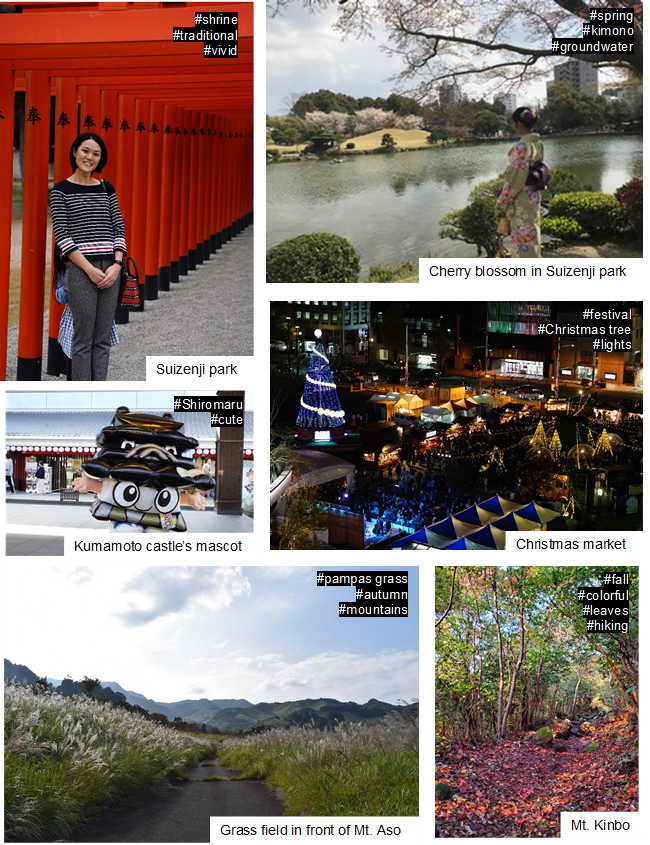 In addition, Kumamoto has a lot of mouth-watering gourmets. Rich nature nurtures various great agricultural, marine and livestock products, and they have contributed to create rich dietary culture in Kumamoto.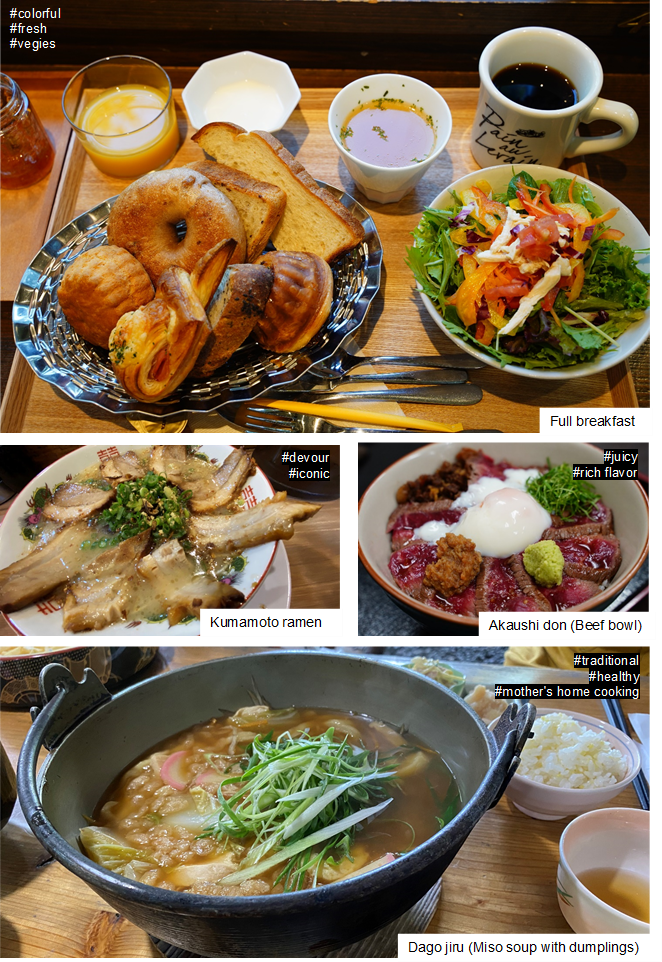 You can grasp an image of life in Kumamoto with the following video which showcases the enchanting beauty of Kumamoto, from its mountains to its coasts.
For more details about Kumamoto and life in Kumamoto, please refer to the following links.
▶ Life in Kumamoto (Kumamoto University)
▶ Useful Links for Living in Kumamoto (Kumamoto University)
▶ Official Kumamoto Tourism Guide (Kumamoto Prefectural Government)